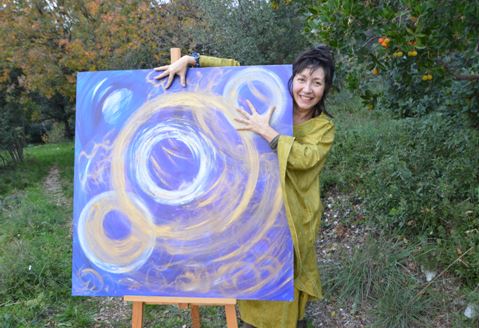 Welcome to Marie-Louise Cervantes website
Those sensitive to art and in search of a new perspective on their life's journey are warmly invited to discover the Soul Paintings and Sacred Resonance Paintings.
Marie-Louise lives and works in Marseille.
Further Information
Soul paintings start from an 80 x 80 cm format (31.50 x 31.50 inches), with no size limit.
The Sacred resonance paintings are available in different formats, also with no size limit.
All paintings are sold unframed, since they are intended to radiate in all directions without limit in space and time.
We will organise the transport and delivery of your painting.