Other types of paintings available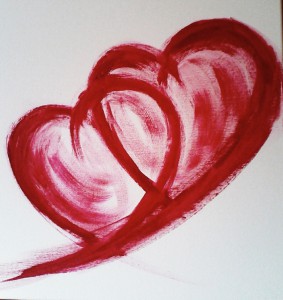 Resonance Logos: Marie-Louise creates custom resonance logos to suite the context of your professional life. They unify and reveal your colour as a harmonic of all your talents and abilities, and trigger the full radiance of your mission in life. Your logo is created in the dimensions that suit you and should be exhibited in the place where you exercise your activity. Its photographic reproduction will bring the same radiation to your website, your presentation flyers and business cards. Resonance logos are especially popular with therapists.
A Soul painting of your home: it offers the same support and plans of elevation of a soul painting but its particularity is to address "the soul of the place." Each household is animated by the soul of the house. The soul painting of your place of residence is a gift of gratitude to your living place. It builds a sense of the sacred, bringing peace, stability and protection into your home radiates to everyone, providing the resonances necessary for the evolution of its inhabitants. It is a painting of global consciousness.