Intuitive painting workshops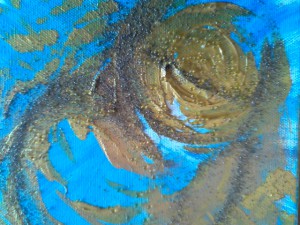 Marie-Louise regularly holds intuitive vibratory painting workshops.
She guides you to a space of creation within yourself, a space of freedom where you will discover the sacred expression of your inner creativity.
Through the exploration of your heart, you will experience the materialisation of your essence.  You will allow yourself to dare to reveal your whole being in all its joy and light, as well as everything that is ready to be unveiled at that precise moment of your life.
These workshops are a time of encounter with yourself bringing healing and love.
If you wish, you can host a workshop at home for groups of 5 or more people, depending on the space available.
For the schedule of upcoming workshops, please check the News page.